Buy 3 and get 4 Dozen with Free Personalization
Stop by the Pro-Shop and Buy the Hottest Ball in Golf!
ONLY $149.99 UNTIL APRIL 15TH – ACT NOW!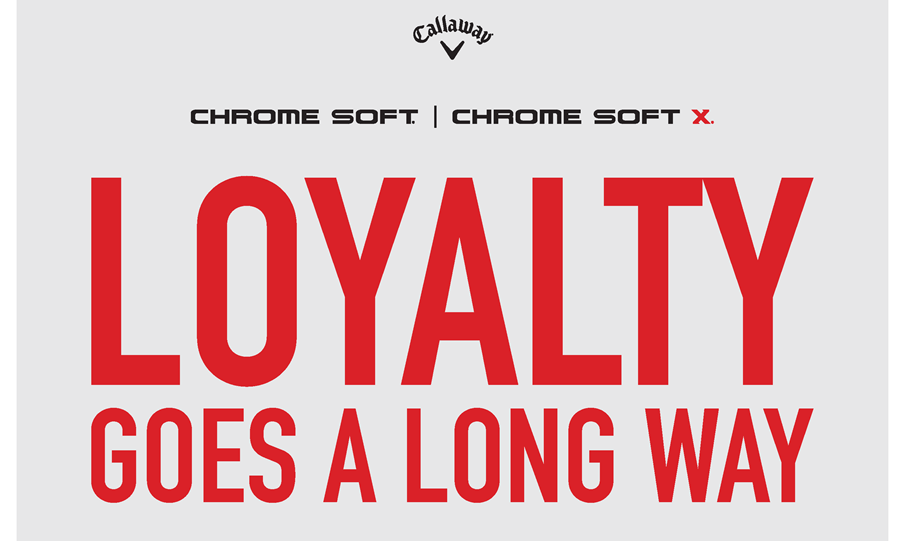 This ball is different. The Callaway Chrome Soft Golf Ball combines Tour-proven distance and performance with unparalleled feel and exceptional mis-hit forgiveness, led by the groundbreaking new Graphene Dual Soft Fast Core.
Features:
Fast Ball Speeds
Callaway is the only golf ball company that has the new Dual SoftFast Core™. It's engineered for fast ball speeds with low spin for players needing spin reduction to optimize their launch conditions off the tee
Total Performance Through The Bag
The 4-piece construction, mantle layer and Tour Urethane Cover all combine for even more control throughout the bag, especially with your scoring clubs from 100 yards and in. Now you have even more spin for aggressive shots into the green
Low Compression For Incredibly Soft Feel
The Dual SoftFast Core lets you compress the ball on iron shots for long, straight flight. And it has amazing feel around the greens
ONLY $149.99 FOR 4 DOZEN WITH PERSONALIZATION!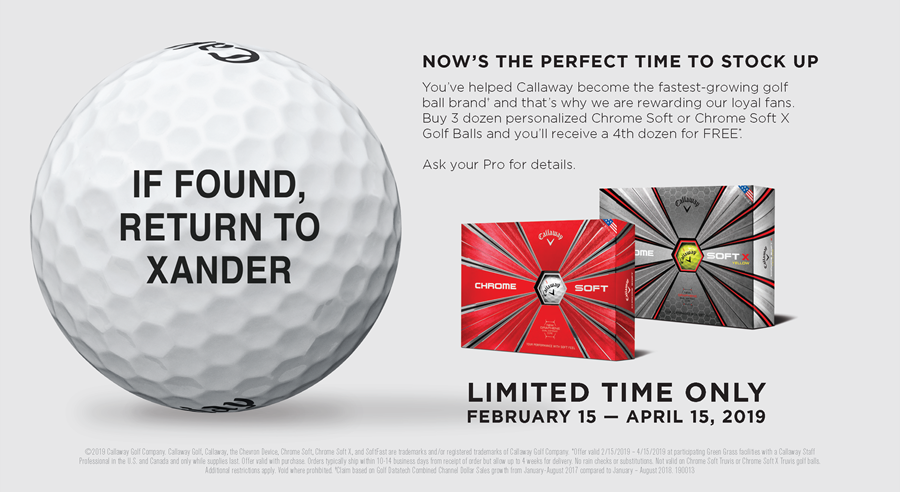 ACT NOW LIMITED TIME ONLY- $149.99
FEBRUARY 15- APRIL 15
TO PLACE YOUR ORDER PLEASE EMAIL THE GOLF SHOP AT 
golfpro@lakesofthenorthhoa.com
HAVE QUESTIONS?
CALL US AT (231) 585-6800
CLICK HERE TO EMAIL THE GOLF SHOP!